Each year, Catholic Schools in Saskatchewan participate in a week-long celebration to remember, promote and share the gift of Catholic Education.  This year we will be taking time each day, with students and staff all across our province, to pray together as disciples who Rebuild, Restore, and Renew Together.
Call to Action:
Take some time today, this week, and beyond to think of ways that you can be generous in helping someone who is struggling.  Perhaps you can donate to a charity that is collecting money and goods for refugees.  Perhaps you can help a classmate who is having a hard time catching on to some new learning.  And most certainly we can all take some extra time to pray for those who are in need in any way.  Give whatever you are able – your time, talent, or treasure – to someone in need and in so doing, know that you are helping to build the kingdom of God.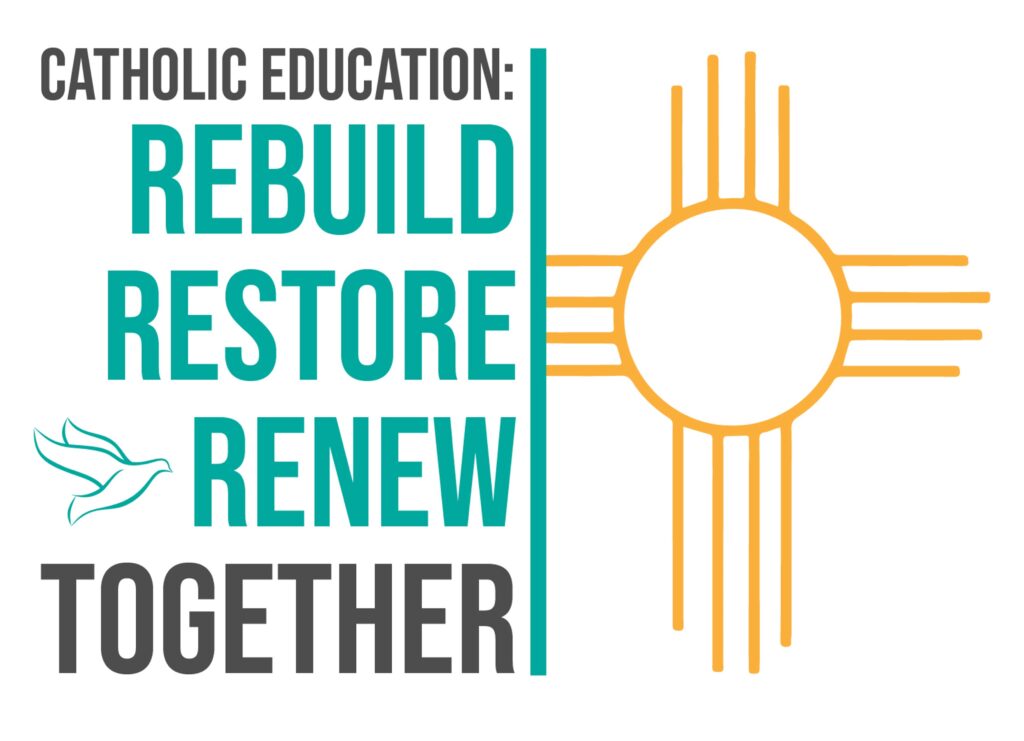 What Can We Do
During the week of May 22 to May 29, 2022, Catholic Schools throughout Saskatchewan will celebrate Catholic Education Week and the significant presence and impact of Catholic Education in our province.
The theme for this year's Catholic Education Week is "Rebuild, Restore, Renew Together / Rebâtir, Rétablir, Renouveler Ensemble".  There are additional sub-themes, one for each weekday of Catholic Education Week, aimed at helping staff and students to reflect more fully on what Rebuilding, Restoring, and Renewing means to them. We are grateful to our colleagues in the Ontario Catholic Schools Association for their permission to adapt some of their material for use in Saskatchewan.
"Behold, I make all things new." (Revelation 21:5)
«Voici que je fais toutes choses nouvelles.» (Apocalypse 21,5)
The five sub-themes are:
Day 1: Rediscover / Redécouvrir
Day 2: Rebuild / Rebâtir
Day 3: Restore / Rétablir
Day 4: Renew / Renouveler
Day 5: Rejoiced / Se réjouir
Catholic Education Week is marked by special activities such as prayer celebrations and service activities.  On Thursday, May 26th, World Catholic Education Day, a Liturgy of the Word will be celebrated in Catholic schools across the province, with a special recorded video message from His Excellency, Bishop Stephen Hero, Bishop of the Roman Catholic Diocese of Prince Albert.
Materials are developed for use by schools including daily prayers and reflection, suggested social media posts, and PowerPoint slides for classroom use.
Additional resources and materials in both English and French by the Ontario Catholic Schools Trustees' Association can be viewed at https://www.ocsta.on.ca/project/rebuild-restore-renew-together-rebatir-retablir-renouveller-ensemble/
This is a special week in our schools as we
celebrate the joy and hope of Catholic Education.