All Saints, All Souls and Halloween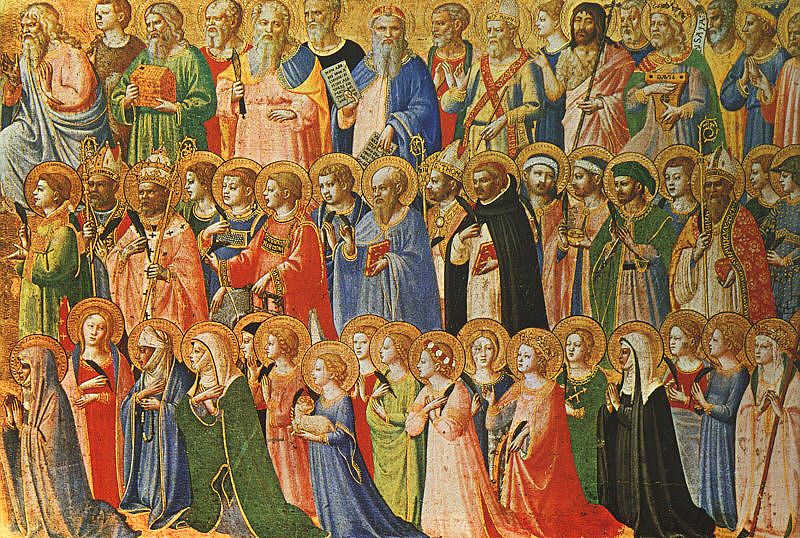 Informative:
Halloween and All Saints via Lego:
All Saints resources list from the Catholic toolbox
– big.
Christian pumpkin carving:
Catholic Cuisine: Saints O Lanterns
and
Christian Pumpkin Carving
Catholic Saints information
CARFLEO: Canadian Saints and Blesseds
Franciscan Media – saints
+
Halloween and its Christian Roots
+
Celebrating Halloween and All Saints Day
Great Saints resources from Loyola Press
Saints from American Catholic
Spend time with the Saints
– mini retreats
Waltzing Matilda Saints colouring pages
What do All Saints Day and Halloween have in common?
It's downright "scary" how much Fr. Jim Martin knows about the saints, so who better to explain the connection between Halloween and All Saints Day? In the whimsical video below, BustedHalo.com, an online magazine for spiritual seekers, asked Fr. Martin to explain how these two back-to-back days relate to each other.  The best-selling author also answers such common questions as, How does someone become a saint? What is a patron saint? and Do Catholics worship the saints? Courtesy of Busted Halo.
Prayer and Liturgies (thanks to RCCDSB):
Prayer Service for All Souls and All Saints  (Suitable for elementary and secondary use)
Resources and Articles from Catholicmom.com
Saints Colouring Pages and Resources (Catholicfaitheducation.blogspot.com – Always an excellent place for resources)
Printable Saints Colouring Pages (From Catholicplayground.com)
More Printable Saints Colouring Pages (Listed in alphabetical order at coloringsaints.org)
St. John XXIII Colouring Page
Papal Colouring Pages
SPQN Resources on Saints (Great links to information on saints of all kinds)
Loyola Press search Halloween
Questions and Answers on Saints and Sainthood from St. Anthony Messenger Press
Searchable playlist of Saints of the Day
Saints Plays:
Saints Coloring pages (see Waltzing Matilda's – THANKS Charlotte! Pages):