We serve Saskatchewan Catholic
education through faith-filled leadership.
Good News From All of Our School Divisions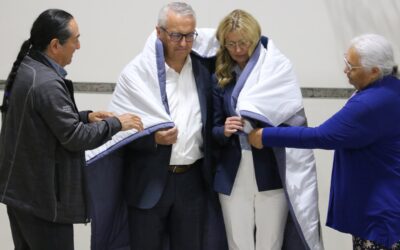 The kitchen table of Bruno and Judile Martell in Waterhen Lake First Nation was a busy place, the way their grandson Keith Martell portrayed it. Grandchildren, some of whom were being raised by Bruno and Judile, always had a place to call home and...
Saskatchewan Catholic School Divisions